Chief Little Pine School
Chief Little Pine School is a PK-12 school located in the heart of Little Pine First Nation, Saskatchewan, Canada. Chief Little Pine School is proud to provide students with a safe learning environment which encourages students to spread their wings and seek out their dreams – whether they are interested in teaching, social work, graphic design, or even plumbing. Our students are encouraged to embrace their culture and traditional values as they grow into young men and women.
CLPS is dedicated to promoting Cree culture throughout the school. Our Awasisak Nikan program (grade 7/8 class) is currently working on creating new content for their class website about their travels and land-based learning, however, Additionally, we are putting together a variety of content based on Treaty, Language and Culture (TLC). Check back soon for updates.
STAFF – CLPS has 44 staff members from our Janitorial to Principal. We are a strong, caring and productive staff.
https://www.youtube.com/watch?v=2fnrsvXMJxQ

Chief LP School Website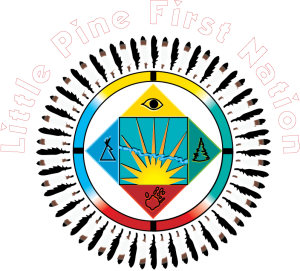 Contact Us
Little Pine First Nation
PO Box 70, Paynton, SKS0M 2J0Office: 306-398-4942Fax: 306-398-2377
lpfn2@sasktel.net 
Navigation
Band Office Hours

Monday
9:00 AM – 4:30 PM

Tuesday
9:00 AM – 4:30 PM

Wednesday
9:00 AM – 4:30 PM

Thursday
9:00 AM – 4:30 PM

Friday
9:00 AM – 4:30 PM

Saturday
Closed

Sunday
Closed
Share on facebook
Share on twitter
Share on linkedin
Share on email
Share on pinterest